Hoss's even takes the stress out of gift-giving
Hoss's gift cards are simply the best, easiest, and tastiest way to show pretty much anybody how much you care.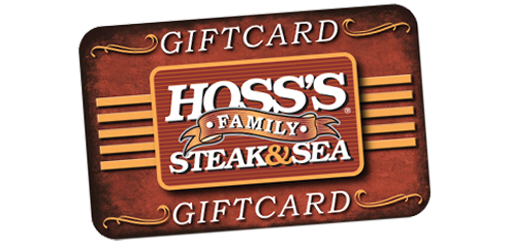 Here are three ways you can get them:
*To purchase gift cards by phone, call 1-800-900-4677 Monday-Friday, 8 a.m. to 4 p.m. EST, and order through one of our friendly customer service representatives. Orders placed via the 800 number with a value of $100 or more will be sent via certified mail; signature required.